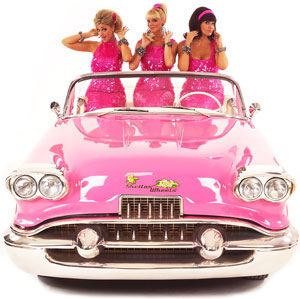 Female drivers in the EU will likely see their insurance premiums rise significantly next year following today's
European Court of Justice
ruling that charging lower rates for women than for men constitutes illegal gender discrimination. At the same time, men are about to see their insurance premiums drop.
Insurance companies across Europe as well as in North America generally charge women much less for auto insurance than their male counterparts. Statistics show they are less risky drivers and are therefore less likely to get into an accident. The difference in pricing is particularly large for people under the age of 30, where women typically pay half of what men pay.
Previously such a distinction in pricing was allowed through an exemption for insurers from having to follow national discrimination laws. But a Belgian consumer group challenged the exemption, saying that assuming men are dangerous drivers simply based on their gender constitutes unlawful discrimination. The court agreed, and insurers in the EU will have to end their systems of separate rates by December 2012.
The change will be significant for drivers under 30. The British Insurance Brokers' Association told the
BBC
that the average car claim by an 18-year old man in the UK is currently £4,400, while that for an 18-year old woman is £2,700. What's likely to happen, according to analysts, is that the two rates will converge. So young men in the UK will see their claim rates lowered by up to £1,000 and young women will see their rates rise by up to £1,000. Women under 30 can expect to pay around £400 more per year for their plans, while pan can expect to pay £400 less.
The implications of this decision stretch beyond just driving. The cost of annuities will likely also be affected, as women usually receive lower annual rates for these pension schemes because they live longer. Such a difference based on gender would be challenged under the same legal principle. So from next year men will start receiving a smaller annuity income, while women will receive a larger amount.
All of this raises the fundamental question – does differing treatment constitute 'gender discrimination' when it is based on statistically proven facts? After all, the fact that women live longer than men is a fact – it isn't based on a stereotype or an assumption. Similarly, statistics show that women are less likely to get into an accident than men. So is it discrimination to charge them less, or a rational policy decision based on facts?
On the other hand, you could use statistics to back up all kinds of obviously discriminatory policies as well. Women are statistically less likely to be mathematicians, so does that mean all-girls schools shouldn't teach advanced mathematics because the girls are unlikely to use it? If there's a risk of a slippery slope, is it not the best policy to just maintain a hard line against gender discrimination in all instances?
Justice Commissioner Viviane Reding would agree with the later. At a press conference today announcing an initiative to
increase the number of women in company boardrooms
, she called the insurance ruling an "important step in putting the fundamental right of gender equality into practice." "A modern insurance company should not distinguish between women and men," she said. "All customers should be treated equally."
One can only imagine the resistance Brussels would encounter if they took this argument to its logical extreme.