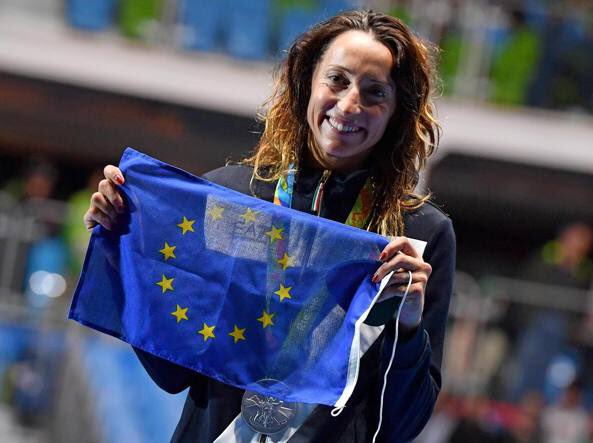 An Italian athlete has accepted her silver medal as a European, brandishing the EU flag and declaring "Europe exists!". Why is this such a daring act?
Over the past decade living here in Europe, I've noticed a curious phenomenon every four years. While my American friends back home get wildly excited about the Olympic Games, my friends in Europe seem to greet them with a collective yawn.
This pattern is being bourne out again this year. In the morning, while the Americans are sleeping, my Facebook timeline is bereft of Olympics information. Then, around 2pm, it starts. 'America won this. It lost that. Chinese people are bad at X. Australians are good at Y. Russians are cheaters. This Moldovan athlete is attractive so all Moldovans are attractive. What is Moldova again?' 
I posted this observation on Facebook and asked people why they thought the difference exists. No one in Europe disagreed that Europeans are not so into the games, particularly compared to the Olympics-obsessed Americans. Funny enough, I think Americans assume the rest of the world is watching the games as closely as they are. I certainly did until I moved to Europe.