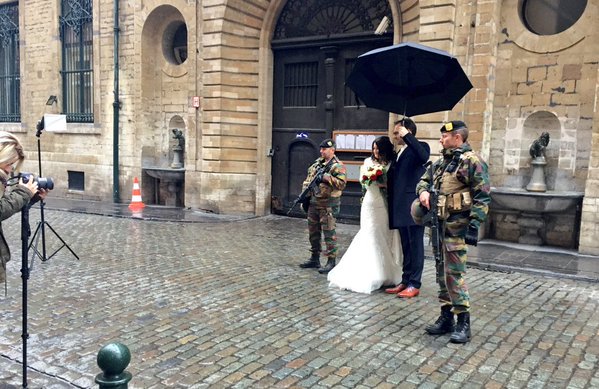 Brussels is a lot tougher than people unfamiliar with the city might think.
I was in Brussels during the intense events of the last few days, and I would be lying if I said I didn't feel quite a bit of relief to be back in Berlin today. 
At the same time, I'd have to say that the situation in Brussels wasn't quite as terrifying as the international media has made it out to be. And Brusselers are far more used to this kind of thing than one might assume.
The reports have been full of the same t
ired clichés tha
t I often here about Brussels - that it's a quiet town "usually associated with the somnolent activity of the European Union", as the New York Times put it. In truth, the roar of helicopters, the whir of constant sirens and the sight of military personnel on the streets of Brussels is not an unusual sight. The city is, don't forget, the home of both the EU and NATO and therefor requires intense security for visiting leaders.