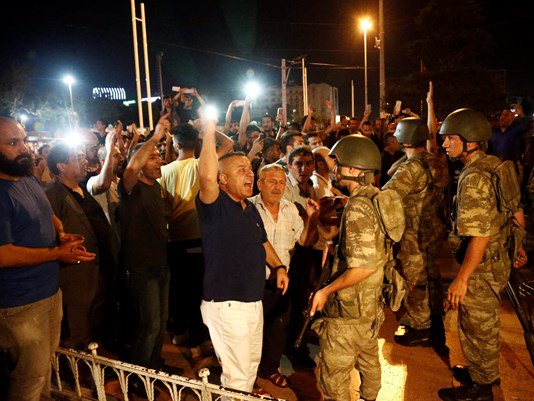 Whether the coup was real or staged, it is beyond time that the EU drop the pretence that Erdogan's Turkey will ever join the bloc.
As the implications of the events of Friday night have sunk in, world leaders have started to suggest what they dared not say over the weekend.
Since Friday Turkish President Recep Tayyip Erdogan has rounded up and arrested more than 6,000 members of the military and judiciary, accusing them of being involved in the
supposed coup.
"It looks at least as if something has been prepared," Johannes Hahn, the European Commissioner from Austria, said today. "The lists [of people to arrest] are available, which indicates it was prepared and to be used at a certain stage."
"I'm very concerned. It is exactly what we feared," he added.
Hahn's words carry significance because he happens to be the commissioner for EU enlargement. He is directly responsible for Turkey's accession process to join the EU. But in realty, that process is as theatrical and illusory as Friday night's coup probably was (more on that below).